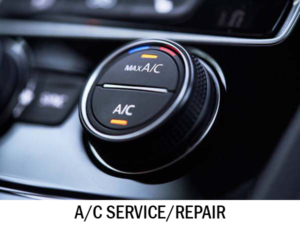 If you haven't had your vehicle's A/Cr serviced in years, there's a good possibility that your refrigerant level is low because of natural evaporation. In this case, when you turn on the AC, the air will be cool but not as cold as it normally is. Falcon Car Care recommends to have the refrigerant checked annually to prevent this from happening.
Signs Your Car's Air Conditioning Needs To Be Serviced:
Your car air conditioning blows only slightly cooler than the outside air.
Your car's air conditioner blows air that smells like mildew and mold.
Your A/C only works while driving.
You have low airflow even at the highest fan setting.
To maintain your vehicle's air conditioning system working efficiently, Falcon Car Care can inspect the major components to ensure optimal system performance.  Out technicians will inspect for leaks and make sure your A/C is working at optimal efficiency
For the highest quality of vehicle A/C service and repair, schedule an appointment today.