SERVICING CARS FOR OVER 30 YEARS!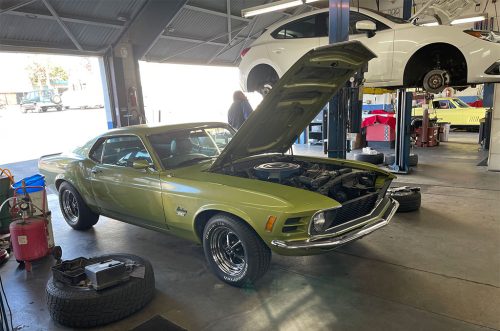 Falcon Car Care has been providing the finest automobile service for over 30 years. We are small, independently owned, full service auto repair shop for any make and model vehicle. We have the equipment, repair services, resources, and experienced technicians of a large shop. From state smog inspections and oil changes, to diagnostics and engine repairs our ASE Certified technicians are ready to get you back on the road.
We believe in providing the highest level of service in all areas of our expertise. We are ready to go the extra mile to provide you with that level of service. With countless five-star reviews, we're proud of our reputation as one of the area's most trustworthy auto repair shops.
We invite you to take a look around our website and learn more about us and what we do. Read some of the testimonials from our many happy customers, or find out more information on our specialties. Call or email us to inquire about how we can help with your specific automobile concern. We'll be delighted to introduce ourselves and answer any questions you may have about our auto repair services.
Tuesday
7:00 AM - 4:00 PM
Wednesday
7:00 AM - 4:00 PM
Thursday
7:00 AM - 4:00 PM